Image Credit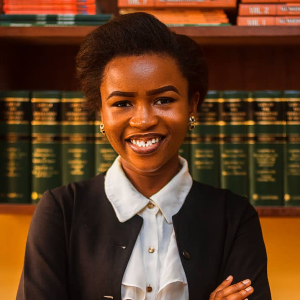 Chidinma Egwuogu
Hi there! I'm a freelance SEO content writer for brands and businesses. Need people to pay attention? Well, let's tell your story.
ABOUT ME
First off, I'm human.
I'm also a lawyer, but honestly, I enjoy writing more—don't tell my mum.
I have 2+ years of Writing and Editing experience, gained from freelancing for a variety of clients. And I can write original, compelling articles for any audience—including B2B. All SEO of course.
But enough with the shop talk.
These days, the problem with most articles is that they don't resonate with the intended audience. You pay for quality, and you get a bland porridge of words. Robotic and stuffed full of keywords, it rivals your average holiday turkey—unfortunately, it's still porridge. 
And when you get the fun article, it's full of irrelevant stuff and not optimized at all. Well, not today.
My motto is: Keep it fresh. Keep it simple. Keep it relevant.
A lot of 'keeps' there, I know. But, it's that simple.
Doesn't matter if it's B2B or B2C, you can strike a balance between easy-on-the-eyes copy and SEO-to-the-max copy. That's where I come in.

It doesn't have to be so hard. 

Let's make it look easy.